Following the expiration of the term of office of Prof. Rexford Assasie Oppong as Dean of the International Programmes Office (IPO) of the Vice Chancellor's Office (2017 – 2021), Prof. Daniel Yaw Addai Duah, an Associate Professor of Architecture, has been appointed as the acting Dean of IPO pending ratification by the University Council from January 01, 2022. This appointment is for a period of two (2) years in the first instance and eligible for re-appointment for another term of two (2) years only.
In another development, Prof. Esmeranda Manful has been appointed as the acting Vice Dean of the International Programmes Office. Though stipulated in the university status, the office of the Vice Dean has not been occupied for a very long time and this comes at an opportune time as the IPO seeks to expand to meet the demands of the growing international students at the university.
On the first day of work, on Tuesday January 04, 2022, the Dean and Vice Dean were introduced to the staff by the Senior Assistant Registrar, Mrs. Gladys Addai. In a brief remark, the Dean was grateful to God, the Vice Chancellor and the leadership of the University for the opportunity to serve the university in this capacity. He indicated that together with the Vice Dean, they were going to give off their best and expected same from the staff. He indicated that he was going to build on the great work of all predecessors and strive to make it better than it was and to leave a good legacy for the university. He looked forward to the continuous support and co-operation of all stakeholders.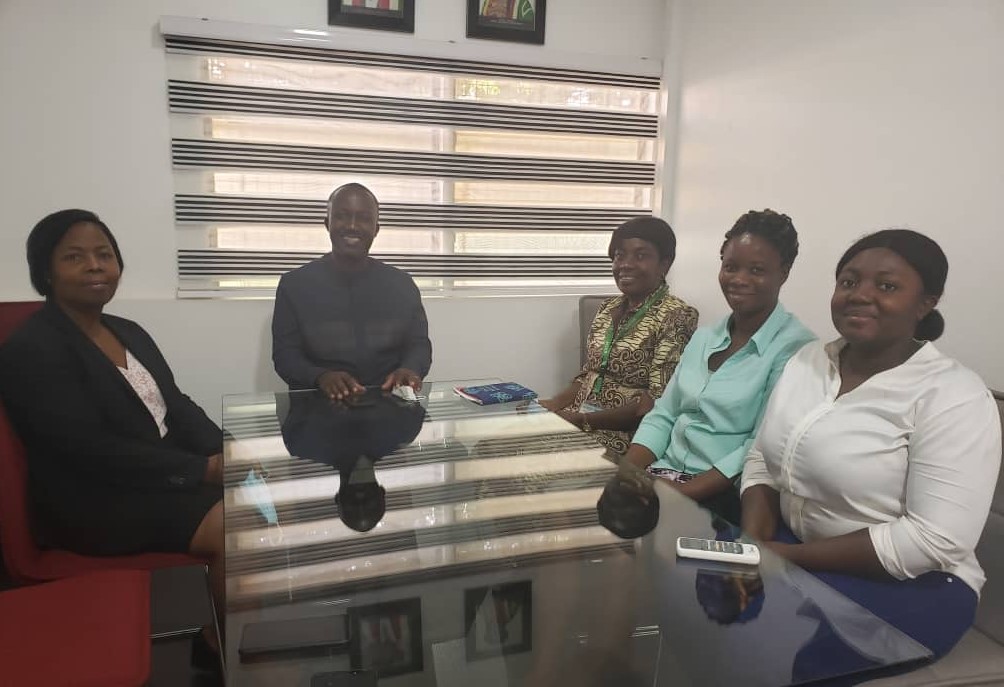 Encouraging the staff, Prof. Duah asked that in all the work that they do, they should work as though they were working for the Lord (Colossians 3:23). He prayed that the favour of the Lord would be upon all staff and establish the work of our hands (Psalms 90:17) for the good of the university.
Later, the acting Dean and Vice Dean visited the two guesthouses run by the IPO (Singh IPO Guest House and the IPO Guest House) to meet with the staff and familiarize themselves with the goings on. The staff gave leadership a very warm reception and wished them well.